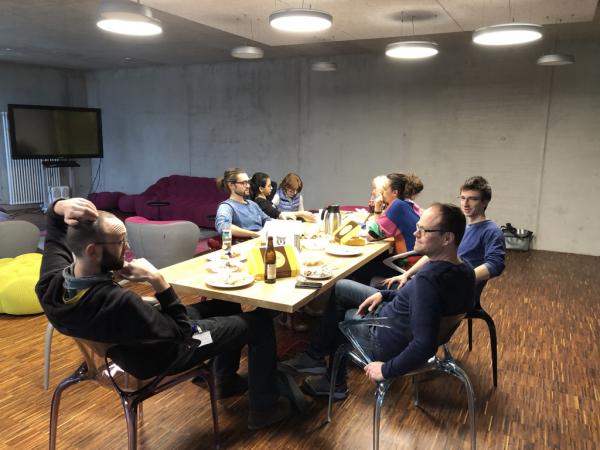 Neuro Campus Initiatives:
Prof. Philipp Berens (Institute for Ophthalmic Research), Prof. Thomas Euler (CIN) and Prof. Peter Heutink (DZNE) founded the first NCI called "Single cell transcriptomics of intact neural tissues and data science challenges".
On Tuesday, February 19th, 2019, neuroscientists and bioinformaticians from the different centers met for the first time. Group leaders, Postdocs and PhD students presented their work and discussed it among each other, followed by food and drinks and a nice get together afterwards.